Advancing Home Gardening • Community Beautification • Horticultural Education
                                              Geneva, Illinois
---
GENEVA GARDEN CLUB MEETINGS

The Geneva Garden Club meets on the first Tuesday of the month, September through May from 11:30 – 2:00.  Meetings take place at the Stephen D. Persinger Recreation Center (SPRC) at 3507 Kaneville Rd, Geneva, IL.  The September meeting is the annual Guest Luncheon and is open to anyone who is interested in learning more about the GGC.  If you are interested in attending or would like more information, please email us directly at genevagardenclub@yahoo.com.
---
The Geneva Garden Club is proud to have created a beautiful display for the Geneva History Museum Giving Trees.  The Giving Trees program is a fundraiser for local non-profit organizations as well as the Geneva History Museum.  There are 13 gorgeous trees in all to go see.  You can vote for your favorite tree in person at the History Museum or you can vote online through the link below.
---

GENEVA GARDEN CLUB SCHOLARSHIP
The Geneva Garden Club is once again offering a scholarship of $2000 to a qualified student who intends to pursue an education in horticulture, landscaping, environmental sustainability or a closely related field.   Applicants must be a resident of Geneva (zip code 60134) who is a graduating high school senior or current college student, intending to pursue his/her education in one of the above mentioned fields or majors. Those pursuing a Master Gardener Certificate can also apply for a scholarship to cover the cost of the course work.  The immediate past recipient may reapply one time.   All applications must be received by Friday, March 30, 2018.  Applications received after that date will not be considered.   The winner will be notified in April and invited to be our guest at the Spring Luncheon Extravaganza.
Click on the link below for the application.
---
GENEVA GARDEN WALK 2017

The biennial Geneva Garden Walk, "A Garden Variety, Geneva Gardens in Bloom"  was a fantastic event!  The gardens were stunning, the home owners were welcoming, the visitors were gracious, and Mother Nature kept the rain away.  A huge thank you to all our generous Garden Walk Sponsors:  Sentimental Gardens, Miscella, Charles Schwab, Havlicek Builders, Mercedes Benz of St. Charles, SavATree, the Illuminators, Thornapple Landscape Inc, Pro Care Lawn Service Inc, My Secret Garden, California Pizza Kitchen, Blue Haven Capital LLC, Davey Tree, Heinz Brothers, We Grow Dreams, Allstate Insurance, and Erasistable Vintage Rentals.
Below are a few pictures from this amazing weekend.  Please click on the Garden Walk page for even more pictures.  http://www.genevagardenclub.com/garden-walk-2017-geneva-gardens-in-bloom/
---
 ALWAYS ON TUESDAY
During the summer months, members of the Geneva Garden Club enjoy spending Tuesday afternoons visiting in each other's gardens.  It's a great way to relax, strengthen friendships, share recipes, get great gardening ideas, and of course, it's "Always on Tuesday."   Thank you to all the members who are opening up their yards this summer!

 GENEVA GARDEN CLUB PARK

Over the course of this summer and fall, the Geneva Garden Club has put great effort into rejuvinating Garden Club Park.   Hardy perennials and shrubs were planted to provide a tranquil and awe-inspiring setting on the Fox River above the Dam.  The greatest challenge at Geneva Garden Club Park is the lack of a water source.  All of the new plant material was carefully chosen with this issue in mind and are drought resistant.  When visiting Garden Club Park, you may find garden club members removing jugs of water from their cars in attempts to keep the plants watered and healthy.  Garden Club Park is located one block north of State Street on North River Lane, next to Riverside Banquets.
---
GENEVA BEAUTIFICATION

The Geneva Garden Club proudly maintains the knuckle located downtown at the corner of 3rd & State Street in front of State Street Jewelers as part of our efforts to beautify the city of Geneva.
---
CLICK HERE TO SEE MORE GGC ACTIVITIES

http://www.genevagardenclub.com/past-ggc-activities-events/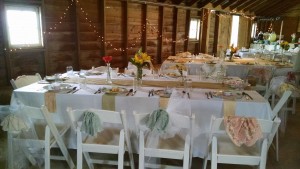 ---
HISTORY OF GENEVA GARDEN CLUB
The Geneva Garden Club was founded in the fall of 1928 and is affiliated with the Garden Clubs of Illinois. Over its 85 plus years of existence its goals have remained the same: beautification of the community, preservation of our natural environment, and the promotion of horticultural education. The club and its members have undertaken many projects over the years to further these goals.

---