Advancing Home Gardening • Community Beautification • Horticultural Education
                                              Geneva, Illinois
---
GENEVA GARDEN CLUB MEETINGS

The Geneva Garden Club meets on the first Tuesday of the month, September through May from 11:30 – 2:00.  Meetings take place at the Stephen D. Persinger Recreation Center (SPRC) at 3507 Kaneville Rd, Geneva, IL.  The September meeting is the annual Guest Luncheon and is open to anyone who is interested in learning more about the GGC.  If you are interested in attending or would like more information, please click on the contact link at the bottom of the page or email us directly at genevagardenclub@yahoo.com.
---
GENEVA TOUR de FLEUR
The Geneva Garden Club proudly maintains the knuckle located downtown at the corner of 3rd & State Street in front of State Street Jewelers.  The Geneva Beautification Committee is holding it's 2nd Annual "Tour de Fleur" contest where people can vote for their favorite knuckle.  Each vote costs $1.  The Geneva Garden Club's knuckle is #26, "Le Potager."  The money raised goes to the Geneva Beautification Committee.  Follow the link below to vote.  VOTING ENDS AUGUST 31st!
http://www.geneva.il.us/index.aspx?nid=857
---
ALWAYS ON TUESDAY…
During the summer months, members of the Geneva Garden Club enjoy spending Tuesday afternoons visiting in each other's gardens.  It's a great way to relax, strengthen friendships, share recipes, get great gardening ideas, and of course, it's "Always on Tuesday."   Thank you to all the members who opened up their yards this summer!

---
FANCY PLANTS AND… not so PLAIN JANE PLANT SALE

Open to the Public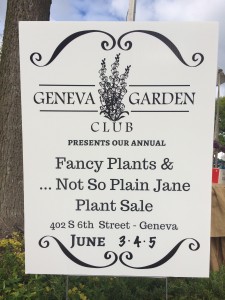 The Geneva Garden Club's first annual "Fancy Plants & not so Plain Jane Plant Sale" was a HUGE success!  Thank you to everyone who came out to shop and to those members who donated plants.  The sale featured beautiful, reliable, hard to find plants from a reputable nursery as well as various potted plants from our own members' lovely gardens.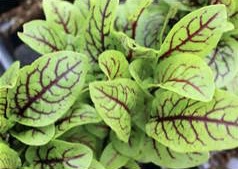 GARDENOLOGY
Thank you to everyone who braved the cold and came out to the Gardenology Festival on May 14th.  Despite the weather, it was still a fantastic day full of workshops, demonstrations, vendors, and all things gardening.   The Geneva Garden Club is proud to be a main sponsor of this event.
Visit www.GardenologyGenevaIL.com for more information.
---
ANNOUNCING:  GENEVA GARDEN CLUB 2016 SCHOLARSHIP WINNER!
   
The Geneva Garden Club is proud to announce Emily Carbray as this year's Geneva Garden Club Scholarship winner.  Emily is a graduate of Geneva High School and plans to attend Oregon State University to study Environmental Science and Policy.  Congratulations Emily!
---
 
GENEVA GARDEN CLUB MEMBERS
Geneva Garden Club members may pay their annual dues and purchase Club logo aprons on line, using PayPal.  Simply follow the link below to do so.   Payment may also be made at meetings or to the Treasurer.  Annual dues are due by April 1st.
---
GENEVA GARDEN CLUB MAY BANQUET

Heritage Prairie Farm
Tuesday, May 3rd

The unique ambiance of the barn at Heritage Prairie Farm on Brundage Road in rural Elburn was the setting for our delicious farm-to-table luncheon.   Thank you to everyone who contributed to this event and made it such an enjoyable experience for all.
---
OCTOBER "PLANT A PUMPKIN" WORKSHOP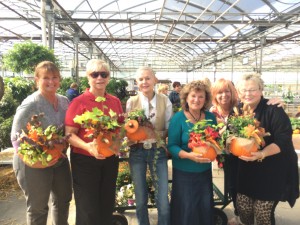 ---
---
HISTORY OF GENEVA GARDEN CLUB
The Geneva Garden Club was founded in the fall of 1928 and is affiliated with the Garden Clubs of Illinois. Over its 85 plus years of existence its goals have remained the same: beautification of the community, preservation of our natural environment, and the promotion of horticultural education. The club and its members have undertaken many projects over the years to further these goals.

---