PAST GARDEN CLUB ACTIVITIES & EVENTS

DECEMBER WORKSHOP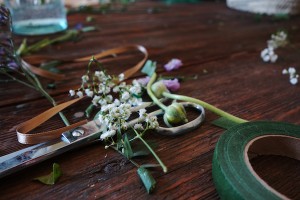 The December 6th General Meeting will feature a workshop entitled, "Designing with Andrew."  Andrew of Andrew's Garden in Wheaton will lead a winter wreath demonstration.  There is a $35 cost for this workshop to cover materials.  Payments must be made in advance to ensure enough materials are available.  Credit Card or Paypal Payments can be made by clicking on the link below or checks /cash can be given to our treasurer at the November general meeting.  Members and guests who do NOT wish to make a wreath are still welcome and encouraged to attend the General Meeting, and of course there will not be a cost if not making a wreath.
---
GENEVA TOUR de FLEUR
The Geneva Garden Club proudly maintains the knuckle located downtown at the corner of 3rd & State Street in front of State Street Jewelers.  The Geneva Beautification Committee held it's 2nd Annual "Tour de Fleur" contest where people could vote for their favorite knuckle.  Each vote cost $1 with all the proceeds going to the Geneva Beautification Committee.  The Geneva Garden Club's knuckle, "Le Potager," came in 2nd place for the second year in a row.  Thank you everyone who voted for us and for supporting such a great cause.
---
GARDENOLOGY
Thank you to everyone who braved the cold and came out to the Gardenology Festival on May 14th.  Despite the weather, it was still a fantastic day full of workshops, demonstrations, vendors, and all things gardening.   The Geneva Garden Club is proud to be a main sponsor of this event.
Visit www.GardenologyGenevaIL.com for more information.
---
GENEVA GARDEN CLUB MAY BANQUET

Heritage Prairie Farm
Tuesday, May 3rd

The unique ambiance of the barn at Heritage Prairie Farm on Brundage Road in rural Elburn was the setting for our delicious farm-to-table luncheon.   Thank you to everyone who contributed to this event and made it such an enjoyable experience for all.
---
CHICAGO FLOWER & GARDEN SHOW 2016 WINDOW BOX COMPETITION:

We are proud to announce that for the second year in a row, The Geneva Garden Club has been awarded Best in Show for the Chicago Flower & Garden Show Window Box Competition.  Mary Stavenhagen and President Debbie Notaro created a stunning, two tiered window box on a picket fence.  Simply beautiful.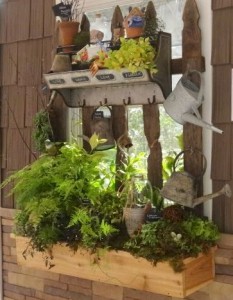 ---
OCTOBER "PLANT A PUMPKIN" WORKSHOP